Aragon Veterinary Clinic
We will still be open as an essential service. As veterinarians, a part of our commitment is to protect and promote public health. We take this very seriously. In an effort to protect the clients, doctors and staff we will continue to implement high quality disinfection protocols.
We will continue to see appointments, fill prescriptions and take care of all your pet's needs. If you have questions about your appointment or our protocols please feel free to contact us by phone. Our front desk staff will do their best to keep people informed of any changes. If you are feeling ill, we will be happy to reschedule your appointment. Anyone in an at risk population who is hesitant to come inside, may call us once in the parking lot so we may utilize appropriate protocols to protect all parties, we may take your pet and ask that you remain in your vehicle.
The health and safety of our clients, staff, and patients remains our highest priority during these difficult times.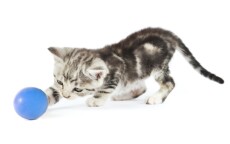 819 South B Street

San Mateo

,

CA

94401

Phone: (650) 342-7282
Mon: 8:00am - 5:00pm
Tue, Wed: 8:00am - 6:00pm
Thu, Fri: 8:00am - 5:00pm
Sat, Sun: Closed